Who we are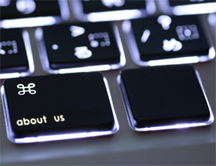 Madison Hill Communications is a small team of New Jersey technical writers, marketing writers, editors, and graphic designers offering a full range of technical and marketing communication services across all industries. Our writing and design professionals can help you develop marketing communications collateral and websites, produce flawless technical documents, or integrate communications strategies across your company.
Our New Jersey technical writers, marketing writers, and graphic designers…
Have a rare mix of technical knowledge and creative skills. Instead of hiring separate teams of writers and designers, we can single-handedly create all of your technical documentation and creative communications!
Work in the United States and speak English as a first language. We never outsource your projects to third-party firms or offshore freelancers. We stand by our work because we do it ourselves.
Are laser-focused on meeting our clients' expectations quickly and efficiently. We take enormous pride in finishing our projects on budget and on time…every time.
Our clients include: